Citadel is part of Kate Mosse's trilogy following on from Labyrinth and Sepulchre. I had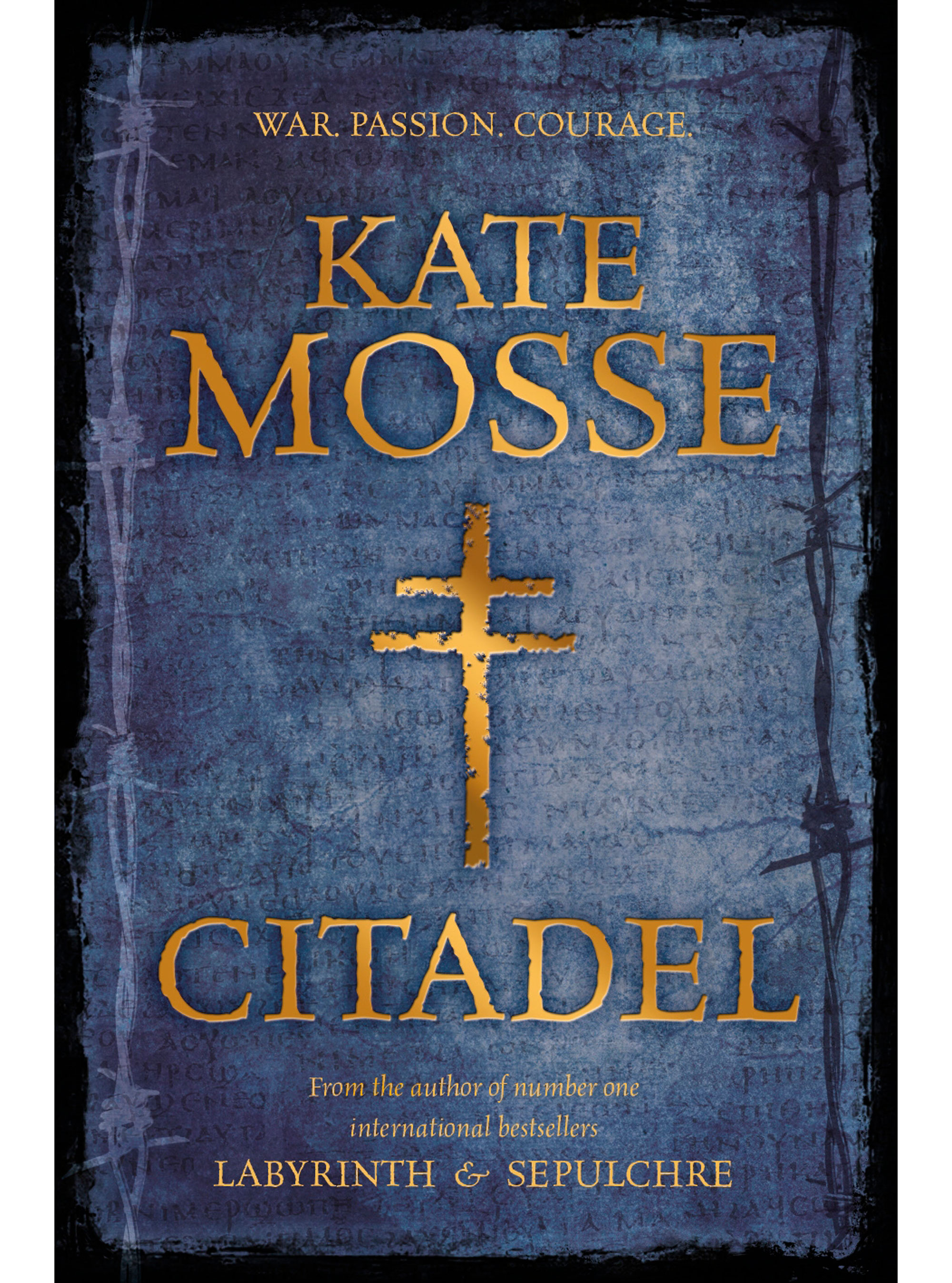 really enjoyed these previous two books and Citadel is once again set in the town of Carcassonne in France, with the rumours of a hidden codex hidden in the mountains.
But unlike the first two novels, Citadel is mostly focusing on the story of two young sisters living in a town under Nazi occupation during World War II and eventually head up a cell of resistance fighters in the most dangerous way imaginable.
The story begins with Sandrine going into town early one morning and coming across a body in the river wearing a strange ring. She tries to help but is mysteriously attacked. When she comes round, she is helped by a young man called Raoul, who disappears quickly when other people come to help. She is warned not to go to the police, but she defiantly goes anyway and is soon caught up in a story of intrigue and betrayal. Sandrine's fate depends on three very different men - resistance fighter Raoul who she quickly falls in love with, an elderly man called Audric Balliard who is an old friend of her family's housekeeper and Leo Authie, a ruthless and vicious man who is trying to track down the hidden codex.
The story is interspersed with the journey of a monk called Arinius in AD 342, who is travelling across France with the codex. I have read many stories with the same theme and they are usually told alongside crusades or wars long ago, so it was refreshing to read a hunt to find the hidden artifact set during a more modern conflict.
However, I enjoyed the story of resistance far more than the story of the codex, although at times I found it very unbelievable.
The character of Sandrine seems very young and naive and the dialogue between the group of young women comes across as very immature and a little grating, but they manage to outwit some very powerful and dangerous men. I did find a lot of the dialogue quite annoying in the first half of the book and at odds with the dangerous time it is set in. But then the last 100 or so pages get extremely violent and genuinely shocking. This is not the best Kate Mosse book and at almost 700 pages long, takes quite a while to get into, but stick with it and it will have you gasping in shock.